Out In The Streets
 filmed in 17 cities across 9 countries — including New York, Singapore, Paris, London, Copenhagen, Rome, Montreal, Mexico City, and Los Angeles. 
Below are some of the queer street artists and activists featured in the film.
Artist and activist Avram Finkelstein was one of the creators of the iconic SILENCE = Death poster, as well as a founding member of ACT UP and Gran Fury.
 New Orleans-based graffiti writer with a witchy, almost carnival drag aesthetic that embraces themes of feminism and queer liberation.
Copenhagen-based artist pushing the boundaries of homoerotic graffiti with explicit yet amusing vignettes.
Based in Singapore, Sam Lo/ 'SKL0' is a trans non-binary muralist and visual artist, who originally came to prominence with their various urban guerrilla projects.
Paris-based artist who deconstructs gender and aesthetic codes of beauty through their Street Art and graffiti.
Roman street artist Aloha creates work that often features queer friends who inspire him. Aloha's art can be found in the streets, as well as at various self-managed social centers (centri sociali), throughout Rome. 
Originally from United Kingdom, Puck is a non-binary muralist who celebrates drag and gender non-conforming people as a reflection of queer values, acceptance, and a rebellion against social norms.
Brazilian street artist, currently in Montreal, Suriani explores gender expression with his vibrant life-size wheatpaste portraits of drag queens and other g
ender nonconforming people.
Los Angeles based artist known for his whimsical pink SHEEP series and witty messages that celebrates queerness in a playful way.
A gay duo from Mexico City, Arty & Chikle's work, which varies from graffiti to murals, embraces both furry and queer culture. Their mural above Metro Juárez in CDMX is one of the first gay themed mural in Mexico.
For over a decade, this LA-based artist has used aggressive, overtly homoerotic imagery as a political tool to make viewers confront their own homophobia while instilling a sense of pride in queer people. 
Brooklyn-based street artist whose work often targets advertising and the NYC subway system with pasteups and graffiti.
Based in Southsea, UK, Mister Samo explores the trans experience, mental health, and the importance of visibility.
Based in Portland, Oregon, Ace Troy's work often features a mash-up of pop culture iconography, mixed with sarcasm. In 2019, Ace announced on his Instagram account that he was a trans man.
For over a decade, Los Angeles-based stencil artist Jeremy Novy has been making queer themed street art with historic and homoerotic references.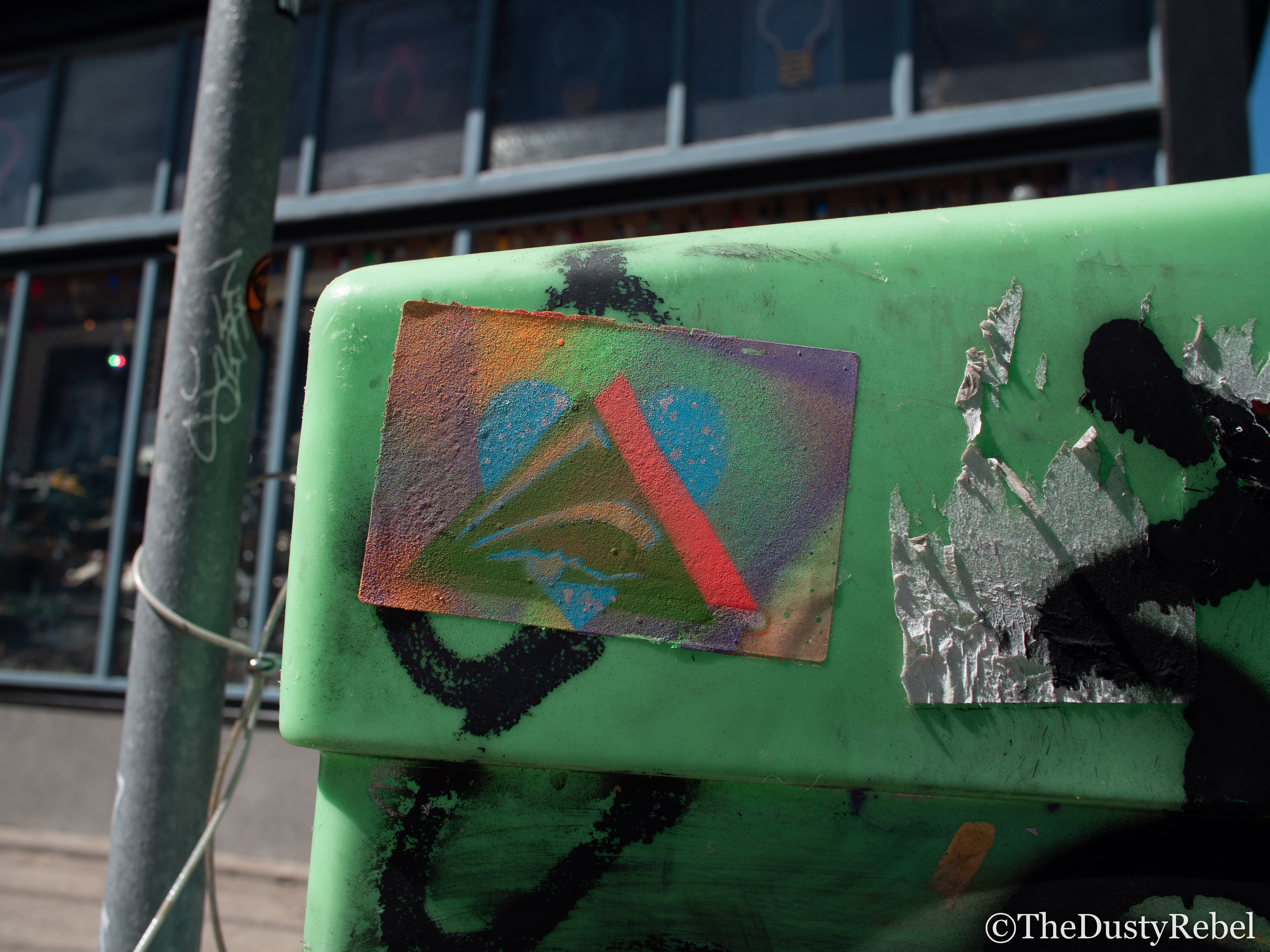 Based in New York City and Portland, Bludog is primarily a stencil and sticker artist that weaves queer icons and symbol—such as Klaus Nomi and Divine—into his work. 
Paul Harfleet - The Pansy Project
For the nearly two decades, London-based Paul Harfleet has planted pansies around the world at sites of homophobic abuse as part of The Pansy Project.